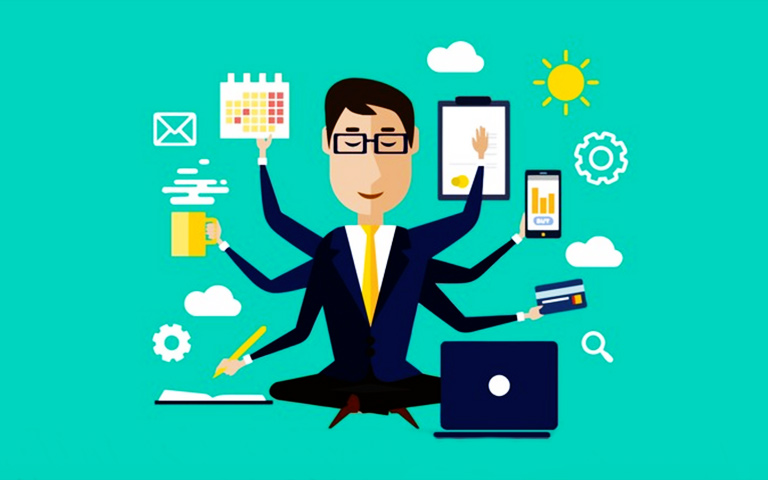 Businesses of all natures and sizes are constantly on the lookout for technology that can help create a more efficient, productive, and innovative workforce. With the ongoing COVID-19 global pandemic, many businesses have been forced to rely on remote workers.
While the wide availability of services like Spectrum TV and Internet bundles has increased internet penetration, more is needed to ensure productivity during these challenging times. This blog explores how you can make use of existing technology to do this.
Productivity is the direct result of alignment between business goals, work focus, and workplace technology. With small and medium businesses, the level of technology they can absorb often comes with budgetary constraints. This means SMBs have to unlock productivity through vision, focus, and technology while remaining within budget. While this can be challenging, technology can help boost business productivity in these ways:
1. Support Remote Workforces
2. Encourage Team Collaboration
3. Boost Information Organization
4. Stay Connected at All Times
5. Virtualize Operating Systems
6. Understand and Overcome Productivity Challenges
Let's take a closer look at these below.
1. Support Remote Workforces
Remote working and flexible schedules appealed to younger millennial workers long before the COVID-19 pandemic broke out. With the ongoing global health crisis, remote working is one of the only options to ensure business operations continue. In-house staff levels have contracted while businesses focus on expanding their mobile workforce. However, this can only be effective if remote workers have access to the data, information, and people they need to get the job done. Being a technology-friendly business can help you follow the data on-demand model and give your mobile employees the resources they need to be productive.
2. Encourage Team Collaboration
Businesses rely on employee and team collaboration to execute complex tasks. However, your employees don't need to be seated next to each other, or even in the same building, for them to collaborate. There is a plethora of collaboration cloud-based software on the internet that businesses can start utilizing right from day one. Services such as those from Google make it easier for remote team members to share documents and collaborate despite physical distances. There is also an abundance of custom cloud solutions that can be tailored to your business needs. These offer more functionality than free software and also come with stronger security protocols to protect sensitive data.
3. Boost Information Organization
Even if you have the most productive and focused employees in the industry, they will waste time looking for the information they need unless your data is organized. As well as being organized, your data also needs to be accessible to the people who need it. If your business generates large volumes of data, it may be a good idea to invest in a database system. It should have the functionality of allowing employees to access and add data with ease, reducing inefficiencies with disorganized information. During COVID-19, it is more imperative than ever to have access to critical and accurate data. A database can help your mobile workers significantly.
4. Stay Connected at All Times
Teams can only function efficiently if they are able to stay connected. With physical distancing a necessity during these times, you need to ensure your employees have the hardware and software they need to stay connected. Shambolic connectivity or communication will inevitably lead to friction, confusion, and inefficiency. Up-to-date mobile devices and laptops along with the right support solutions can go a long way.
5. Virtualize Operating Systems
A virtualized operating environment is good for a small or medium business in many ways. A virtualized operating system will work on offsite servers, extending the life of your in-house desktops. You will have to spend less on hardware maintenance as well as on system upgrades. Remember, a power outage will mean downtime for your business, which is expensive in any case. A virtualized environment ensures you don't have to worry about that.
6. Understand and Overcome Productivity Challenges
You need to assess and identify the biggest productivity challenges your business faces. This could include obsolete equipment, out-of-date software, etc. Data throttling is another concern. Not everyone has access to unlimited data that comes with Spectrum Internet-Only plans. That means if they cross the data limits they have to deal with reduced speeds. All of these can slow down even the most productive employees. That means you need to have a plan in place to deal with these contingencies to ensure efficiency and productivity.
Hello, I am a professional writer and blogger at Adclays.com. I love to explore the latest topics and write on those topics. I spend the maximum of my time on reading and writing interesting topics which provide valuable piece of information to my readers whether it comes to the latest fashion, technology, healthy lifestyle, business information, etc. Explore my writings by visiting the website.