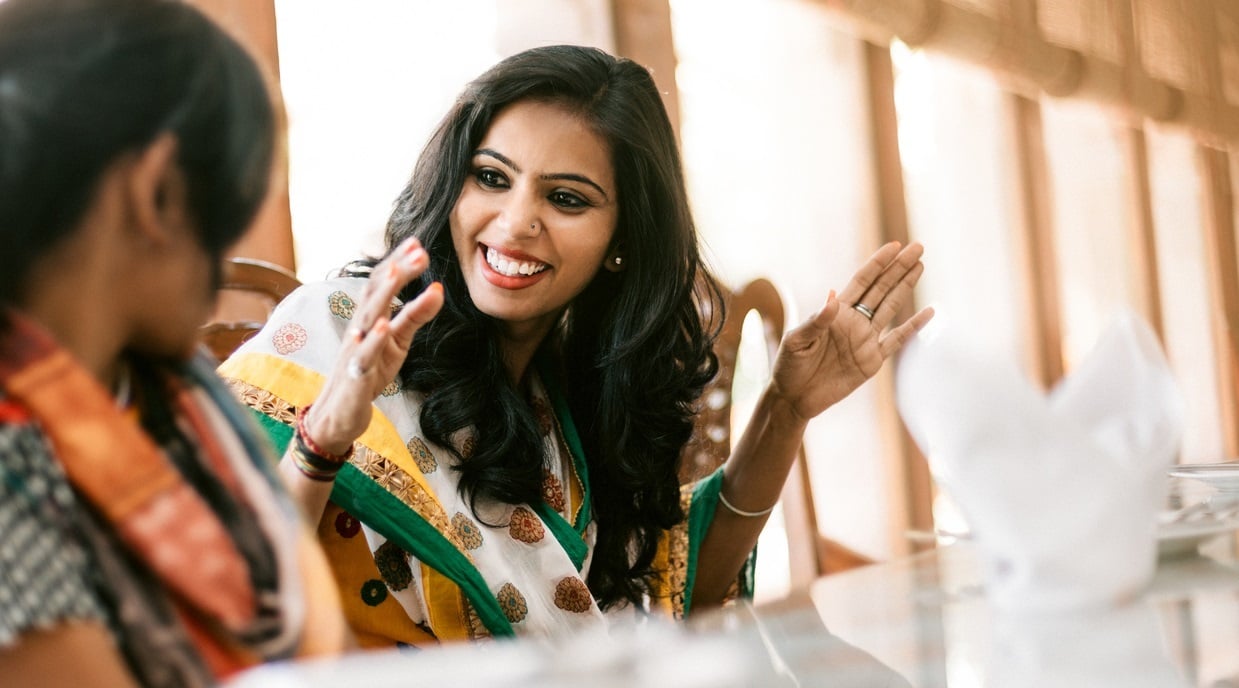 Unity in Diversity- yes, that's India for you.
India is one of the most promising markets, with a rapidly expanding economy and presents huge business opportunities, in a very wide range of sectors. With thousands of dialects spoken across the country, many brands and companies are seeking to localize their content for Indian markets. Unlike other nations India is not unified by a single common language, effective marketers need to speak to Indian consumers in their local language. Reaching the consumers in their respective language is something that will augment your business strategies and help you reach your audience in a more native manner. Accordingly, the demand for language translation services in Noida is on a rise.
Localization is the process of adapting a product or content to the target market so that the business appeals the linguistic and cultural patterns of the specific audience belonging to that particular market.
In addition to translation, the localization process may also include the following:
1. Using correct cultural references
2. Adapting design and layout to that of the native audience
3. Converting to local requirements (such as currencies and units of measure)
4. Using proper formats for dates and addresses
5. Understanding local regulations and legal requirements, etc.
As more and more companies are focussing on localizing their content in regional Indian languages, here are a few reasons for you to localize your product or content to cater to the different language demand:
a). Wider user base
Located in South Asia, India has a population of approximately 1.3 billion and is the seventh-largest country by geographical area. It is the second-most populous country and the most populous democracy in the world. With such a huge user base, you can be assured of targeting a wider mass effectively. Also, India is a land of many cultures and languages, different business etiquette, and practices. As a general rule, you should make sure you gather as much information as possible about the country you are targeting, know about the legalities and hire a translation agency that can help you in expanding your business without any hassle.
b). Diverse demographics
The culture of India changes within a few miles and the complication with the Indian market is that the consumers aren't the same everywhere. For example, the buying preferences and behavior of a Bengali consumer will be totally different from a Punjabi consumer. One may be more cost-oriented and one may be focussed on quality. This requires a lot of understanding of the target audience and investment in the right localization company. It is always better to analyze the particular market, the consumers, their preferences, and responses towards local campaigns and products to get through the cultural barrier.
c). Strong online presence
India is a country where English is not the native language and most people speak native languages such as Telugu, Gujarati, Marathi, Assamese, Tamil, and many more. Also, India has millions of people accessing internet and online platforms on a daily basis. The number of local language Internet users in India has also increased due to easy access to smartphones in rural areas and small towns. Localization is therefore essential as most of the users, even in urban suburbs prefer to use the Internet in their native language.
Speaking of the varied culture, each state in India represents a different culture. Although Hindi is one language that binds the entire nation together, every state has its own distinct language. Such intricacies of the Indian market may make it a tedious and time-consuming task to penetrate and expand the business in this country, but the right translation agency can help you to localize the product and services according to the needs of the native audience. It becomes therefore important to gauge a translation company n parameters such as:
1. Experience in the translation domain
2. Providing certified translations
3. Native, industry-expert translators
4. Quality policy
5. Efficient project team
6. Precision and accuracy
7. Cost-effective solution translations
8. Quick delivery
9. Confidentiality of documents
10. Availability
If you too are trying to expand your business then LanguageNoBar, a certified translation company in Noida, can help you to provide certified and quality translation and localization services at an affordable price.
LanguageNoBar has a network of thousands of native translators and linguists who have extensive experience in localizing content and can provide you accurate and precise localization services at a quick turnaround time!
The Indian market is all about exploiting the right opportunity and making an impact on the mind of the users. So here, it is necessary for global brands to understand the nature of every language spoken by different cultures. If done right, localization can make your business more useful to a wider audience, leading to increased sales and better revenue!
Originally posted 2020-05-30 17:03:32.